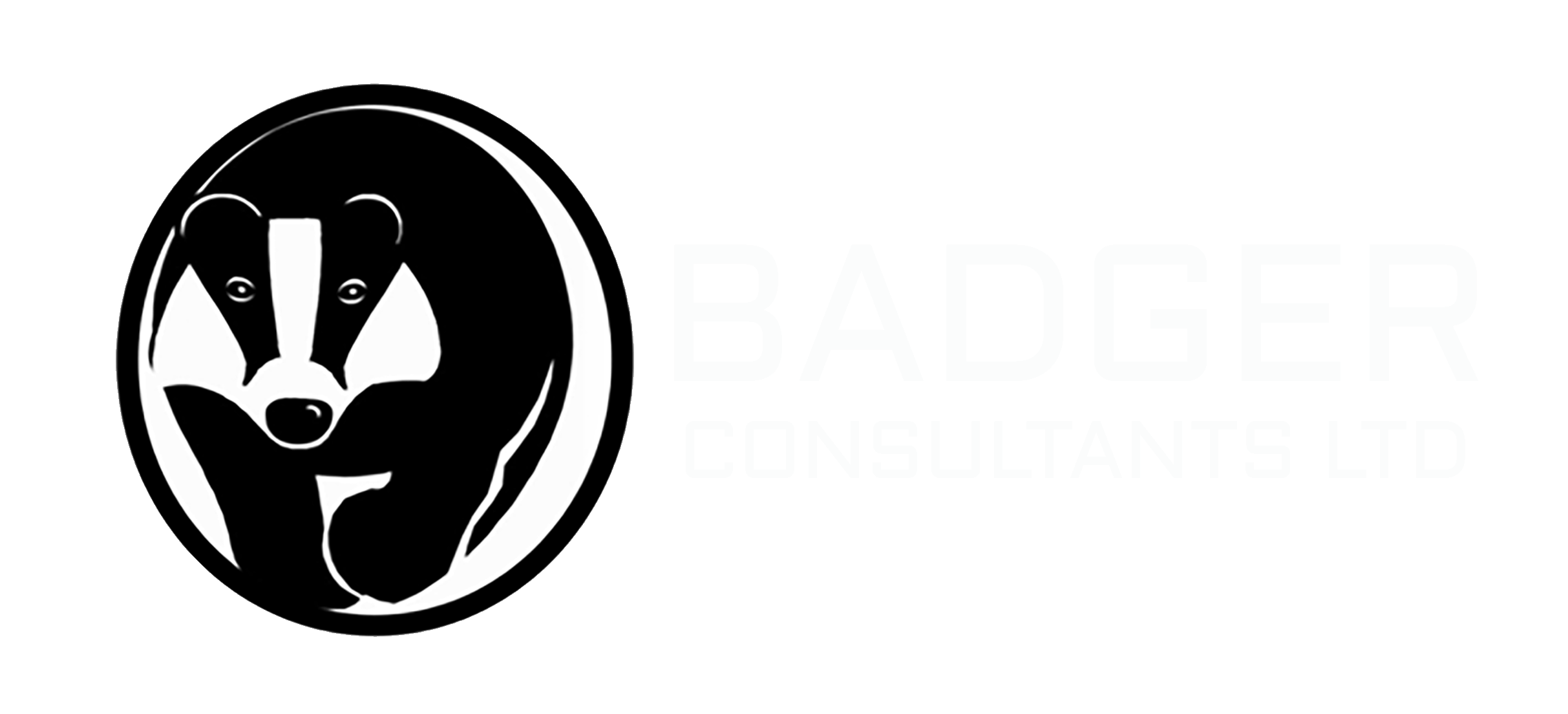 ENERGISE YOUR CROP
REDUCE YOUR CARBON FOOTPRINT
​
FOLIAR APPLICATION TO CROPS

COATED FERTILISER

COATED SEED
SUPPLYING INNOVATIVE PRODUCTS
Through the use of sustainable, innovative products Badger Consultants, working with Tracegrow, aim to increase crop growth efficiency and yield thereby adding value for our customers.
We are an independent company with over 40 years experience of giving science based crop nutrition advice and supplying bespoke fertiliser blends, liquids and micronutrients. We aim to give a personal service, always putting our customers first.
​
We are a distributor in the UK and Ireland for our latest product ZM-Grow™ liquid solution which is the only sustainable sourced zinc, manganese and sulphur based organic fertiliser product. Read More...
​
ZM-Grow has exceptional tank mix compatibility with other fertilisers and plant protection products. Always do a compatibility test before use and check our chart for more information.
Excellent TRIAL DATA has been gathered in the UK and abroad. The results speak for themselves.
Using unique technology developed by Tracegrow in Finland, Manganese and Zinc are extracted from used alkaline batteries and processed into premium-standard 100% Sulphate based liquid foliar fertiliser. Tracegrow's ZM-Grow fulfils all requirements of EC legislation concerning fertilisers and is approved for use as an organic fertiliser in the UK by OF&G and under EU regulations. Not only is ZM-Grow proven highly effective, but it is also the worlds most ecological Zinc, Manganese and Sulphur based fertiliser product in which the two key micronutrients are recycled. To ensure quality, purity and consistency every batch is monitored and overseen by 100% external independent quality control certified laboratories.
​
ZM-Grow is available for delivery across the UK and Ireland from our partner distributors in 5 or 10 Litre containers and 1000 Litre IBC's. Product is dispatched from our depot in Great Yarmouth, Norfolk.
​
​
Read about our first set of NIAB trial data for leaf analysis which verifies that ZM-Grow is absorbed into plant leaves making the Zn and Mn available to the plant.
ENERGISE YOUR FERTILISER WITH ZM-GROW COATED BLENDS AND STRAIGHTS
Payne Crop Nutrition is now able to energise your fertilisers by spray coating your straights and blends with ZM-Grow. This is an extremely cost effective way of adding 100% Sulphate Based Zinc and Manganese to your soil and crop. We are now able to apply ZM-Grow to any Granular Blend or Straights (TSP/DAP/MOP). Using ZM-Grow Vs other products will Reduce Your Carbon Footprint by 50%. Find out more...
Research has shown that coating every granule has benefits to soils and crops even when small amounts are applied. It has also been shown that 100% Sulphate based Zinc and Manganese is available at all pH levels. Read the press release..
​
FOR MORE INFORMATION OR TO ORDER GO TO www.paynecropnutrition.co.uk
COAT YOUR SEED WITH ZM-GROW
We have now verified that ZM-Grow is compatible with fungicide for seed coating
It has now been shown that coating your seed with ZM-Grow micronutrients gives them a nutrient boost at the beginning of their growth. ZM-Grow is highly compatible with other products making it easy to combine multiple products for seed coating. Studies have shown that when applying zinc for example for wheat, the seed yield and the grain weight of the crop can increase considerably. The micronutrient seed coating can also help the root growth of the seed, enabling the roots to grow longer, and also in number.
Tracegrow receives the Circwaste award
for the promotion of circular economy
​
Tracegrow recovers micronutrients from batteries from that have previously been wasted in the battery disposal process and turns them into fertiliser. This is a great example of Urban Mining- thinking, where metals from already used and discarded items are recovered and re-used, therefore reducing the need for new mining operations. Hopefully, this kind of new business of the future will show the way for many others! " says minister Mikkonen in her statement. Read more...
Read Our New BLOG!
​
All the latest news on the Circular Economy and how to reduce your Carbon Footprint.
One of the questions asked today is, what to do with the growing number of spent alkaline batteries? Tracegrow have found an ingenious solution to this problem.
Read our blog to find out more.
This video, taken from an interview with CEO, Mikko Joensuu, shows how Zinc, Manganese and Sulphur are extracted from alkaline batteries to make ZM-Grow using Tracegrow's patented factory process.
​
ZM-GROW™ has won several new product awards for innovation. By using our knowledge and experience and by bringing ground breaking products to the market, Badger Consultants aim to remain at the cutting edge of effective plant nutrition while addressing environmental concerns. Micronutrients are essential for plant growth and play an important role in balanced crop nutrition ZM-Grow™ supplies all the essential Manganese, Zinc and Sulphur that your crops will need. Find out more about ZM-Grow™ and the benefits to you and the planet.
​
ZMC-GROW COMING SOON!
Zm-Grow with the added benefit of Copper from a sustainable source. Watch this space for more news.
Contact Us for Sales, Ordering and Information
David Harrod - FACTS No: 079
Gemma Hammond - FACTS trained
The Nave
St Andrews Park
Norwich
NR7 0GG